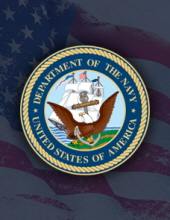 Obituary for Charles Hobart Voils
Charles Hobart Voils, 89, passed away Wednesday, November 29, 2017 at his home. He was born in Benton County, Indiana on May 14, 1928 to the late Benjamin and Elizabeth Kenney Voils. He served in the United States Navy and is a retired farmer. 

He is survived by three daughters, Joan (Cooper) Harris of Stanford, Phyllis (David) Bailey of Winchester, and Jerri Bailey (Tony) Coovert of Winchester; son, David (Jessica) Voils of Worthville, KY; brother, Tommy Voils; sister, Rose Mary Keller; thirteen grandchildren, Jimmy W. Harris, Brian Harris, Scott Harris, Jimmy Shrout, Jennifer Warner, Star Banks, Stephanie Banks, Paul Bailey II, Cindy Bailey, Sherri Casey, Kaitlin Voils, Jayden Voils and Elizabeth Voils;  nineteen great grandchildren, Hannah Harris, Emmie Harris, Brooke Harris Brenna Harris, Colton Harris, Christopher Shrout, Jeremy Shrout, Rachel Shrout, Heather Holbrook, Cameron Barnard, Peyton Puckett, Abbi Puckett, Ashton Puckett, Brittney Shelby, Taylor Shelby, Jacob Woods, Samuel Bailey, Hazel Bailey and Morgan Bailey; six great-great grandchildren, Chloe Shrout, Aiden Shrout, Evan Howard, Haven Howard, Camden Barnard, and Olivia Howard;  and a number of nieces and nephews. The family would like to thank Megan Bailey. 

He is preceded in death by one daughter, Deborah Voils; former wife, Betty Voils; two sisters and five brothers.   

Services will be 2:00PM, Tuesday, December 5, 2017 at Scobee Funeral Home by Pastor Ronald Johns.  Burial will be in Clarmont Memorial Gardens.  Pallbearers will be David Voils, Jimmy Shrout, Scott Harris, Paul Bailey II, Christopher Shrout, Cameron Barnard, Jacob Woods and Samuel Bailey.   

Visitation will be from 5:00-7:00PM, Monday, December 4, 2017 at Scobee Funeral Home.