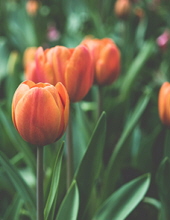 Obituary for Carol Brock
Carol Brock, 72, wife of Dean Brock, passed away on Wednesday, August 02, 2017, at her home.  She was born in Hamilton, Ohio, on January 8, 1945, to the late Clarence and Hazel Holland Ashcraft.  She was a homemaker and a member of Eastside Baptist Church.

In addition to her husband, she is survived by four children, Teresa Flack, Doug (Tonya) Brock, Deana (Andy) Carpenter and Deborah (Larry Dale) Varner; eight grandchildren, Brian (Bobbie) Flack, Cristy Flack (Robbie) Davis, Cody Varner, Drew Varner, Cooper Varner, Luke Carpenter, Lauren Carpenter and Jacob Brock; eight great grandchildren; two brothers, Ray (Joyce) Ashcraft and Carl Wayne Ashcraft; one sister, MaryAnn (Jack) Fields; several nieces and nephews.  She was preceded in death by her parents, four sisters and one brother.

Services will be at 11:00AM, Saturday, August 5, 2017 at Scobee Funeral Home by Rev. Linville Spangler.  Burial will be in Boonesboro Cemetery.  Grandchildren will serve as pallbearers.  Honorary pallbearers will be Scott Flack, Andy Carpenter and Larry Dale Varner. 

Visitation will be from 9:00AM until time of service.  

In lieu of flowers contributions are suggested to Hospice East 407 Shoppers Drive, Winchester, KY 40391 and/or American Cancer Society 1504 College Way, Lexington, KY 40502.